Ruckus H550 Spezial Access Point - Unleashed
Dual 5/2.4Ghz Wall Switch, POE in/out, 1x 10/100/1k & 4x 10/100/1k Ethernet Access Ports, Not incl. DC Power Adapter - WallSwitch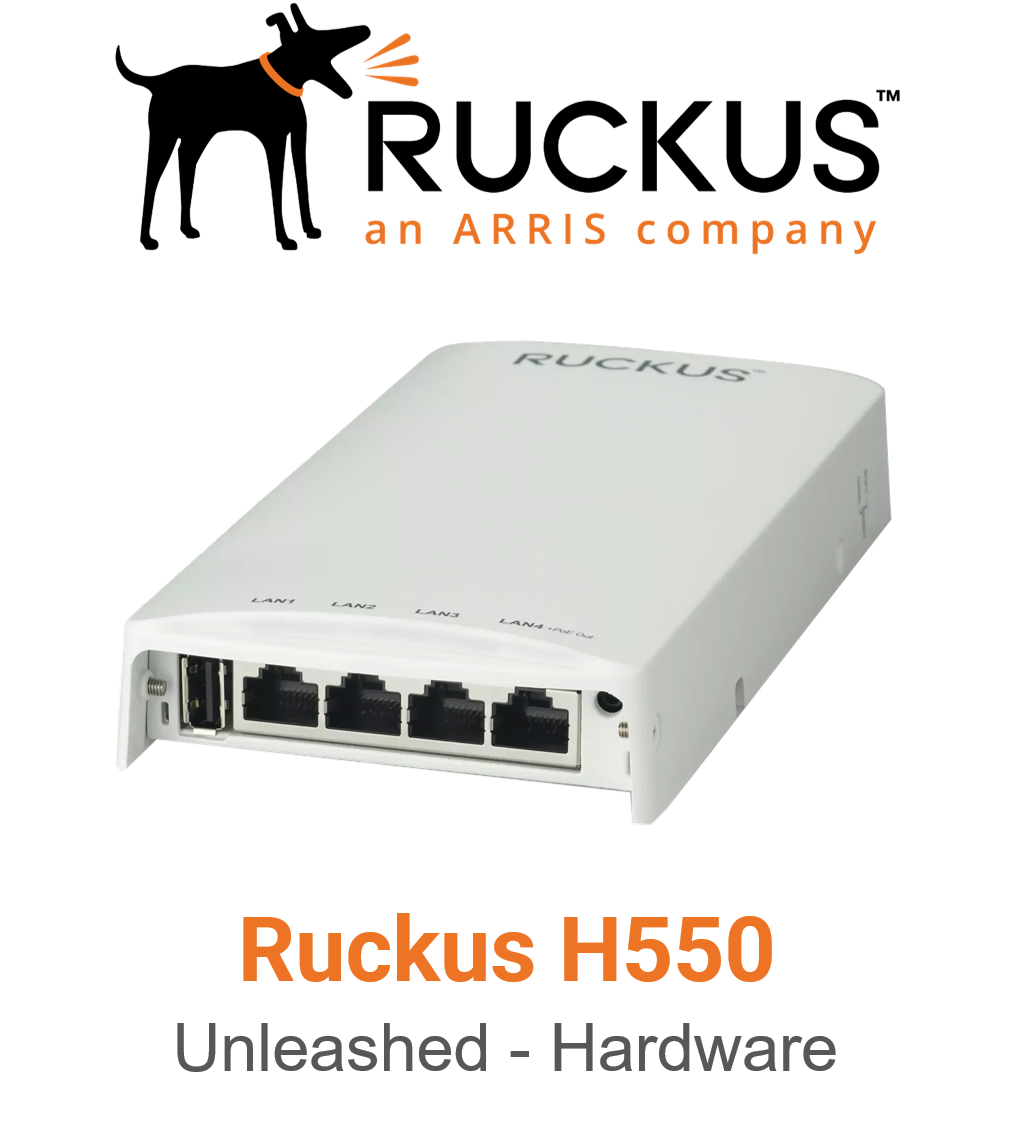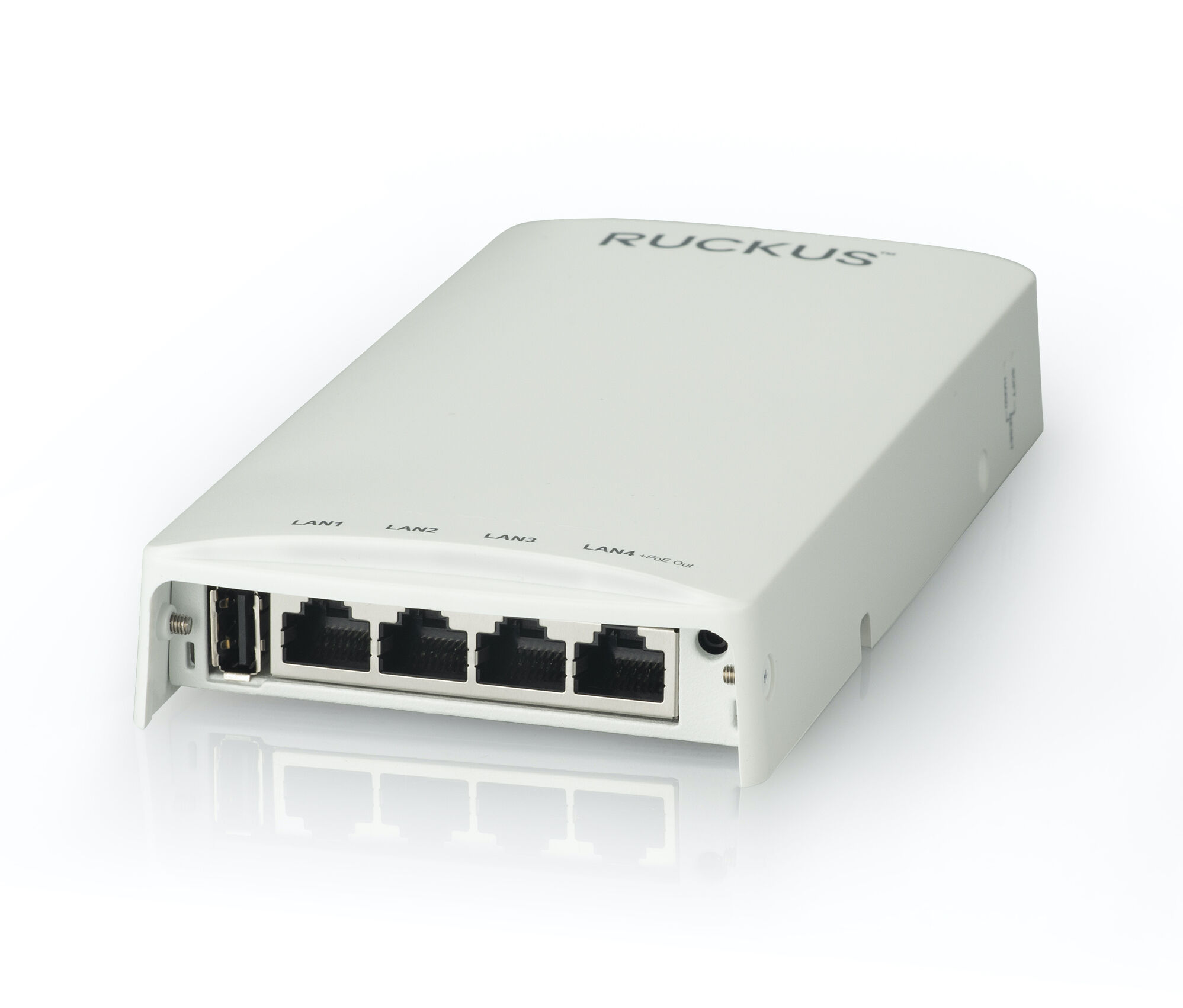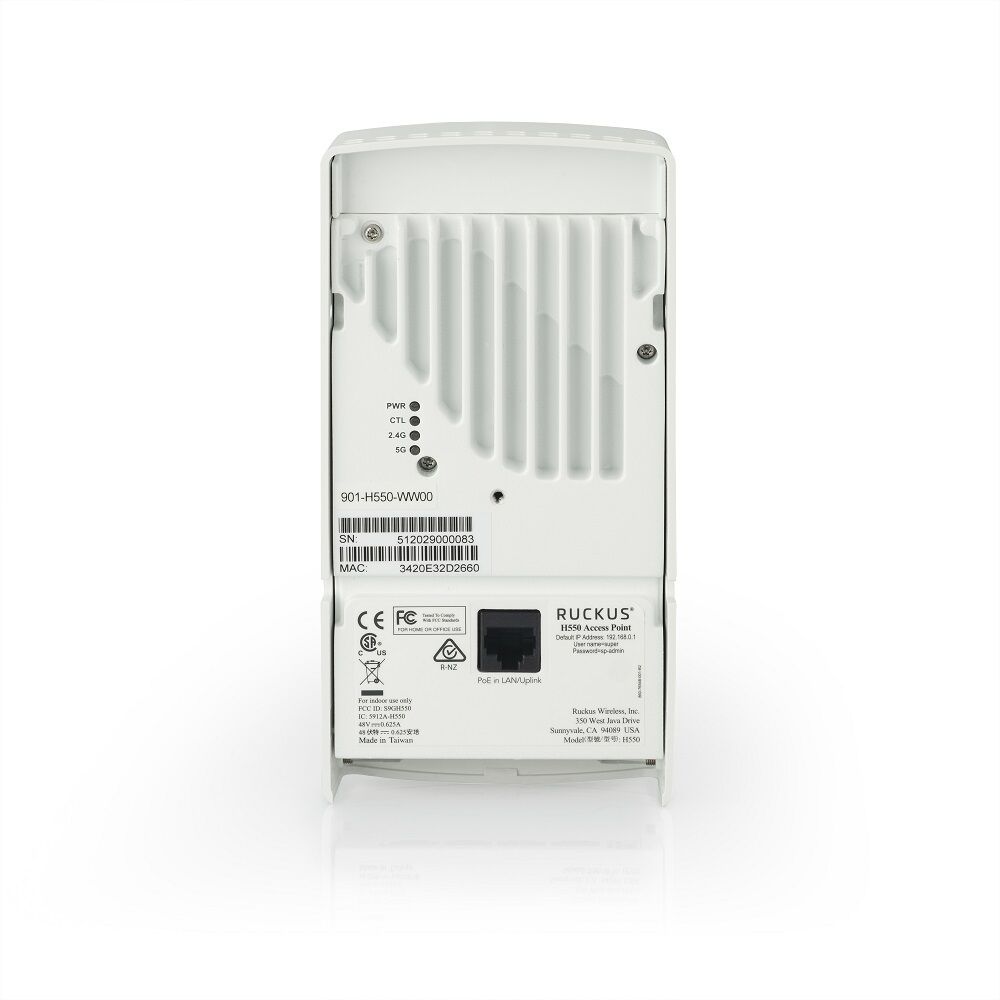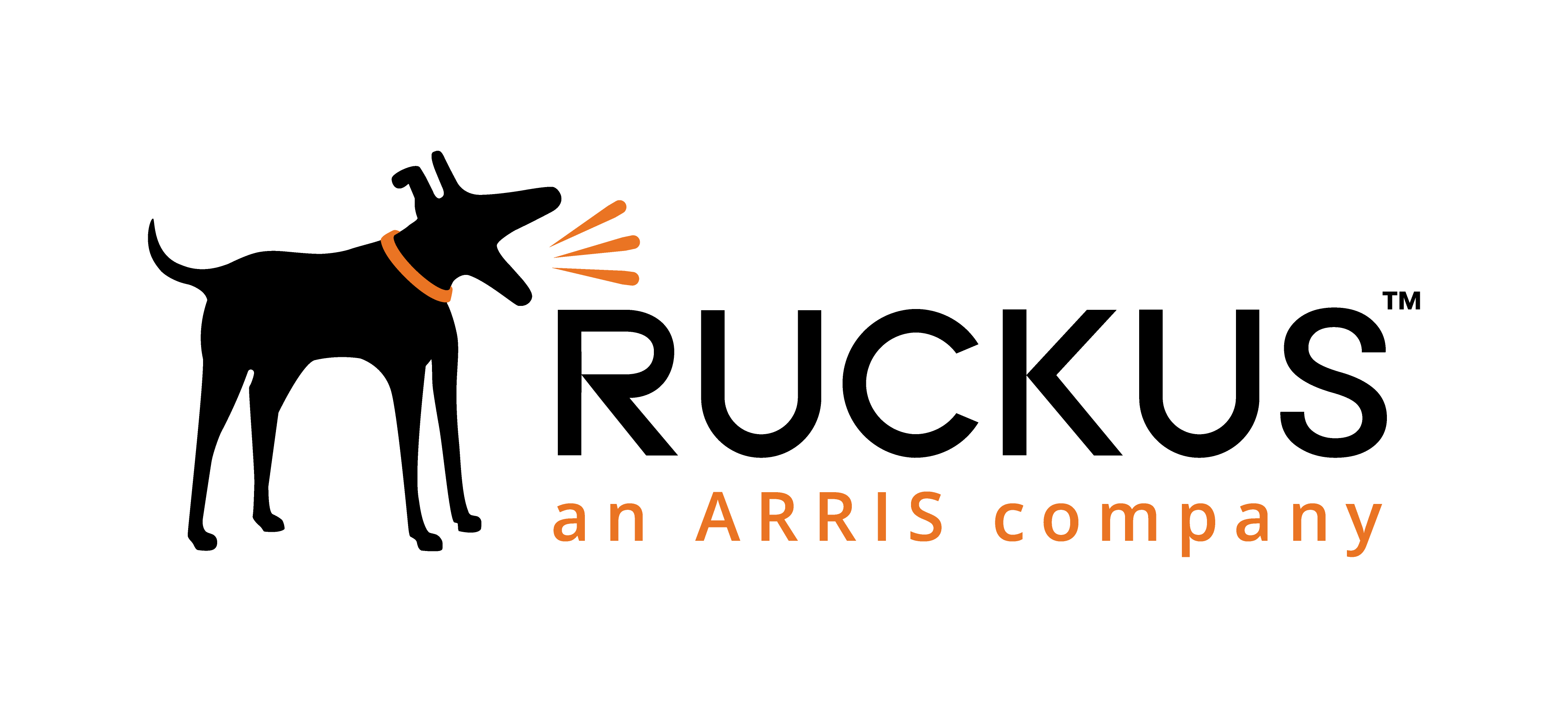 Product information "Ruckus H550 Spezial Access Point - Unleashed"
Please note that the manufacturer Ruckus is currently experiencing massive delivery problems and therefore the exact delivery date cannot be given. Further information on the availability of your desired components is available on request. Thank you for your understanding.

The H550 is the perfect choice for providing multiple services in hospitality and residential environments, such as hotel guest rooms, dormitories, flats and other building complexes. It can connect wired network devices such as IPTV set-top boxes, IP phones or networked mini-bars, while offering dual-band Wi-Fi 6 coverage as well as Zigbee and Bluetooth Low Energy (BLE). As a result, the H550 supports a wide range of IoT endpoints, minimising the need for standalone IoT networks and simplifying the deployment of IoT solutions.
A PoE port and pass-through features allow devices to be connected and powered directly through the wall switch. An integrated cable channel can even be used to connect legacy devices such as digital phones that require native access to PBX systems. All of these in-room services can co-exist in the same junction box, dramatically reducing cabling, installation time and construction costs.
The H550 wall-mounted Wi-Fi 6 AP incorporates patented technologies found only in the RuckusWi-Fi portfolio:
- Expand coverage with patented BeamFlex+, which uses multi-directional antenna profiles.
- Improve throughput with ChannelFly, which dynamically scans for free or underutilised Wi-Fi channels to use.
- Maximise the reliability of video and IP-based voice communications over Wi-Fi networks with the SmartCast traffic prioritisation engine.
With multi-user MIMO connectivity, the H550 can transmit and receive simultaneously from multiple Wi-Fi 6 clients, improving network radio transmission and overall performance, even for non-Wi-Fi 6 clients. The H550 also features a USB port to support future add-on radios, easy-to-implement mesh networking capabilities and support for up to 100 clients per room. Whether you deploy ten or ten thousand APs, the H550 is easy to manage via Ruckus' controller-less, appliance, virtual and cloud management options.
Signal strength of the Ruckus H550 in different scenarios (Ceiling mounting)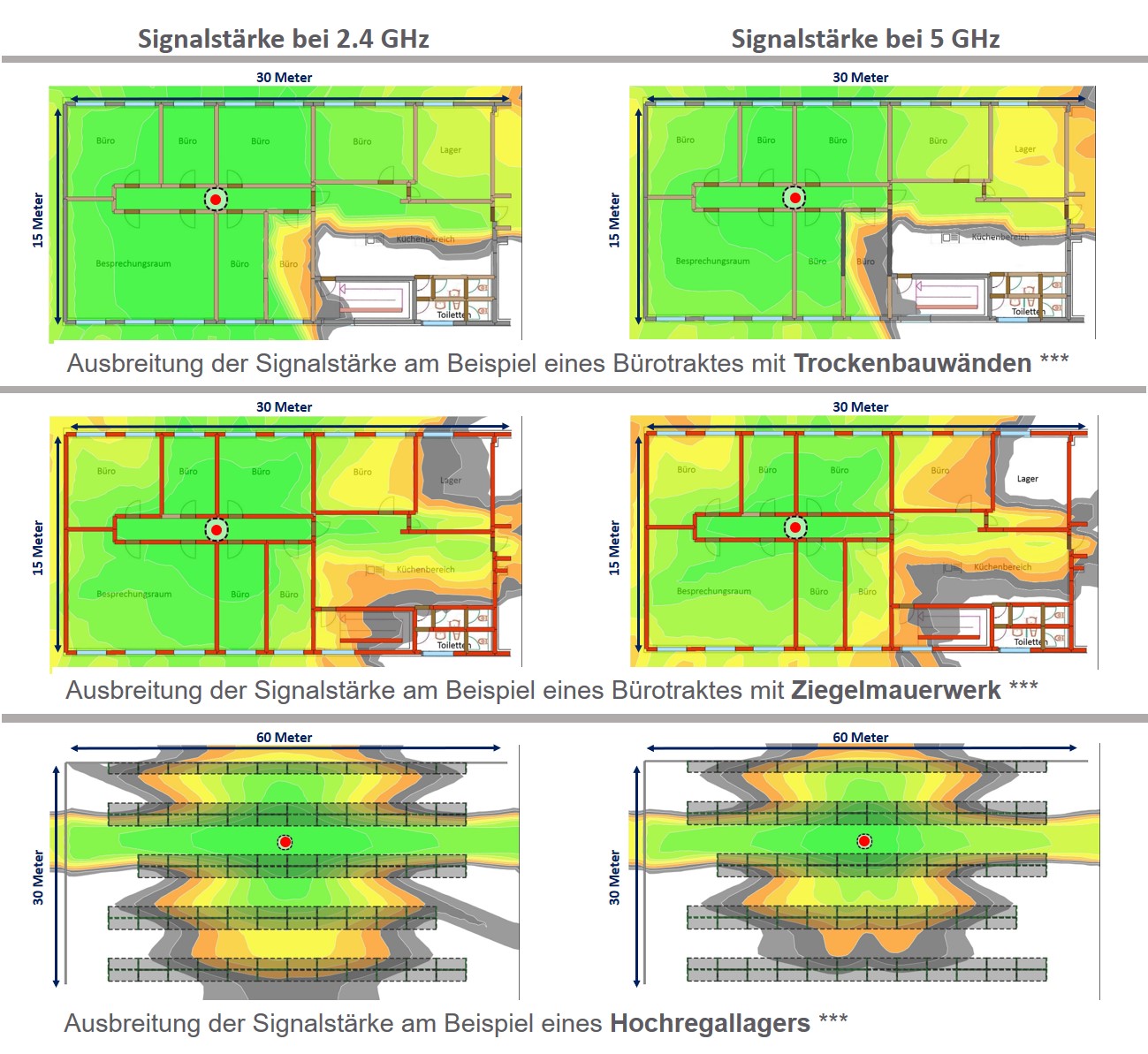 ***These graphics show the propagation of the signal strength within the framework of standardized attenuation values for walls and interference sources according to the respective material properties. Deviations in the signal propagation are possible depending on the building substance.
Product information
Antennas:

4 Internal

Assembly:

Wall

Environment:

Indoor

, Spezial

Frequency:

2,4 GHz & 5 GHz

Management options:

Ruckus Cloud

, SmartZone

, Unleashed

, ZoneDirector

Maximum Throughput 2.4 GHz:

574 Mbps

Maximum Throughput 5 GHz:

1,2 Gbps

Radios:

2 + 1 BLE

802.11:

a

, b

, g

, n

, ac

, ax

MIMO:

2x2:2
Please note that there are currently delivery problems with all hardware products and the exact delivery date may not be accurate.

If the product is not marked as "available", you will receive more information about the availability of your desired components on request.


Questions to the product?
Your price
only €694.04*
%
€771.15*
(10% saved)
| | |
| --- | --- |
| MSRP: | €771.15 (10% saved) |
| Gross price: | €825.91 |
| Product number: | 9U1-H550-WW00 |
112 Stück sofort verfügbar, Lieferzeit 1-3 days
Please select your desired variant by clicking on the button below to display the respective product information.
Directly order accessories
Questions to the product?
From the 1st order - purchase on invoice

Thanks to SSL Encryption

+49 228 - 338889-0

Both our consultants and our technicians are certified by the manufacturer.

Our company is certified according to ISO 9001. This guarantees, among other things, a smooth process.

Our company is certified according to ISO 27001. Among other things, this guarantees secure handling of your data.

Read our reviews.
Zuletzt angesehene Produkte