Sophos RED
Sophos RED (Remote Ethernet Device) is a solution to protect enterprises from Internet threats. It is a small, powerful device that connects to the Internet and helps protect the corporate network from threats
One of the unique features of Sophos RED is its ease of installation and management. The device can be quickly and easily connected to the existing network and provides immediate protection. It is also possible to manage Sophos RED via the cloud to ensure that the device is always up to date.
Sophos RED also offers several security features that help protect the network from threats. These features include firewall protection, intrusion prevention system (IPS) and VPN support.
Overall, Sophos RED is a powerful and reliable solution for protecting businesses from Internet threats. It is easy to install and manage and provides multiple security features to protect the network.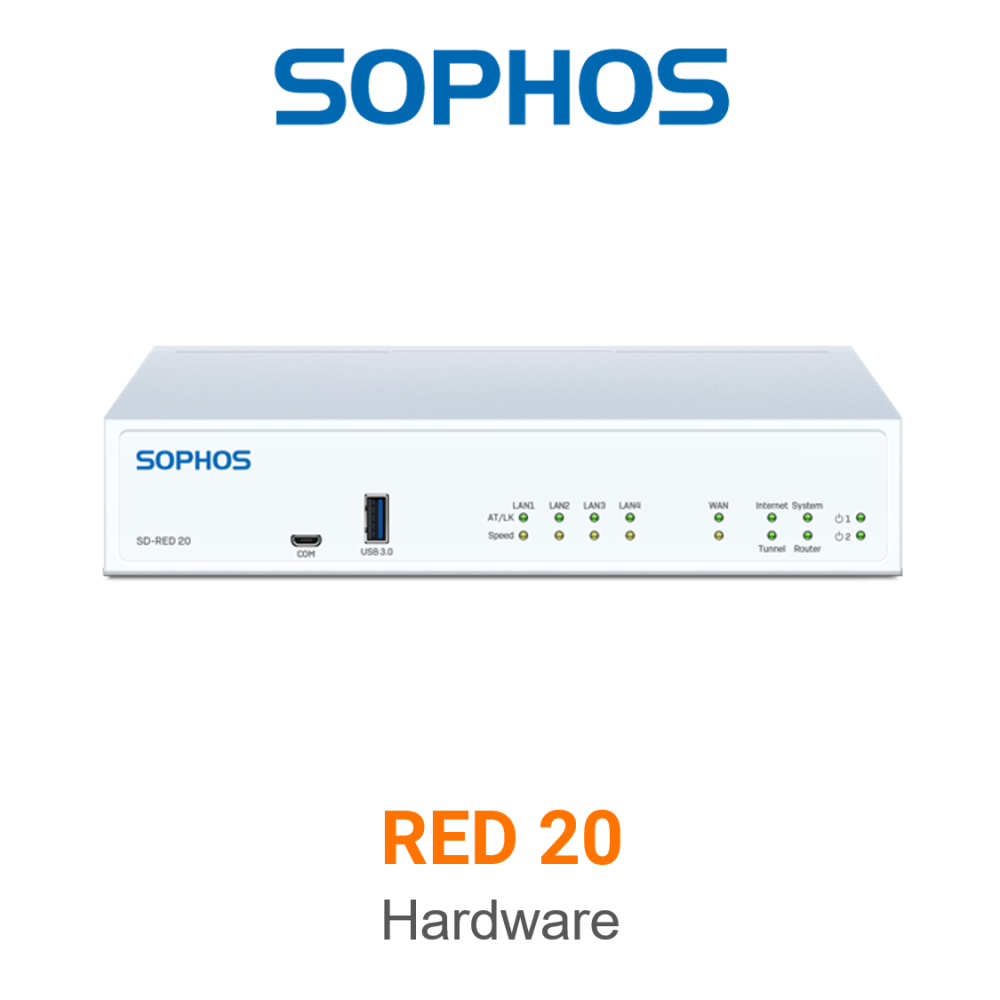 Sophos RED 20 Hardware Appliance
The Sophos RED 20 offers you a very elegant solution to connect your branch offices, remote locations or the increasingly popular home office with your central Sophos Firewall. The Sophos RED 20 creates a secure VPN tunnel to your Sophos Firewall. The Sophos RED 20 offers you a WAN interface, as well as 4 Ethernet ports where you can connect end devices or switches. The Sophos RED 20 offers you the possibility to address two UTM hostnames. This means that a failure of one UTM port is now compensated for by a failover.
€430.43*

€500.50*

(14% saved)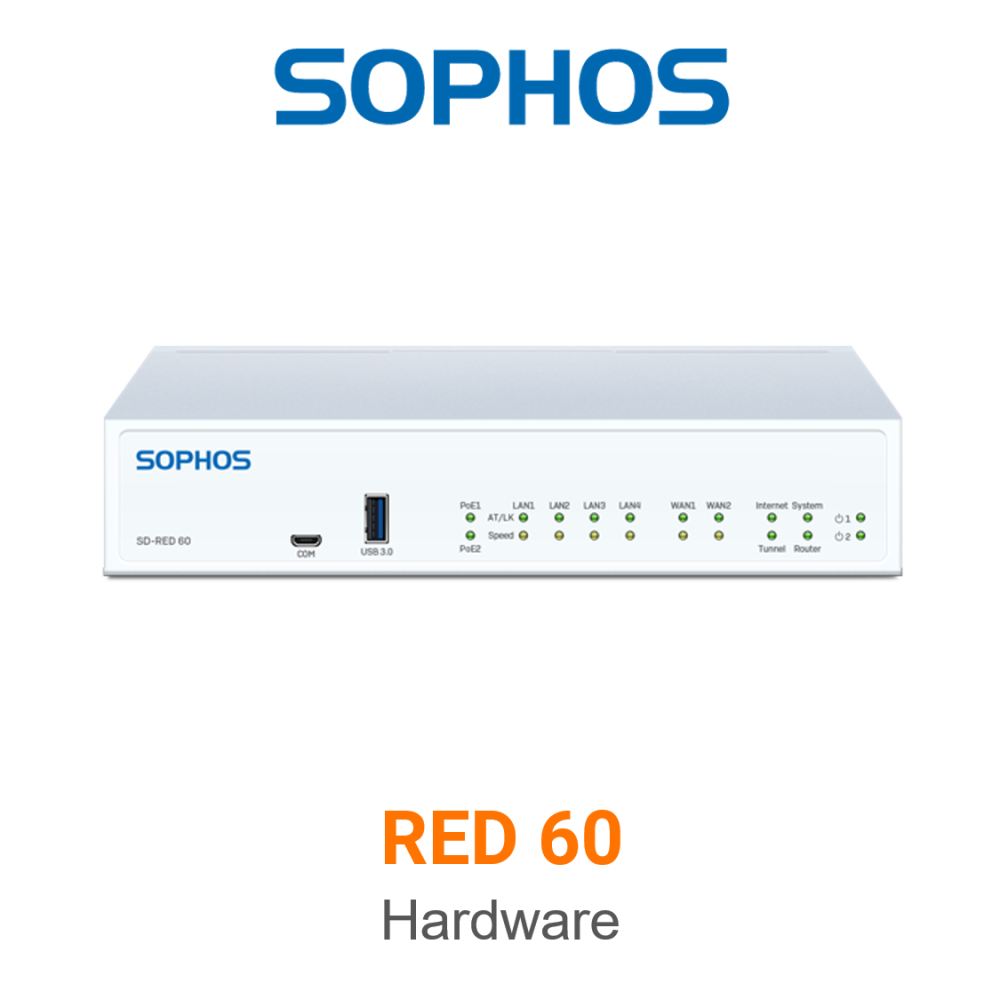 Sophos RED 60 Hardware Appliance
With the Sophos RED 60, you can easily connect your large branch offices or remote sites to your central Sophos UTM. With a maximum throughput rate of up to 850 Mbps, the Sophos RED 60 is ideally equipped for broadband scenarios. The Sophos RED 60 offers you 2 WAN interfaces, which puts you in the position to implement a complete line failover. In addition, the Sophos RED 60 brings 4 Ethernet interfaces, on which even VLAN can be defined.
€757.26*

€850.85*

(11% saved)