Ruckus R760 Indoor Access Point
This enterprise-class, high-throughput 802.11ax indoor AP offers three radios and 8 spatial streams. This top-of-the-line access point supports OFDMA, a 2.5 Gigabit Ethernet port, and an additional 1 Gbps Ethernet port for PoE. The AP can provide 24/7 scanning across both bands while providing access to both the 2.4- and 5-GHz bands. The integrated BLE radio can be used for beacons and location applications.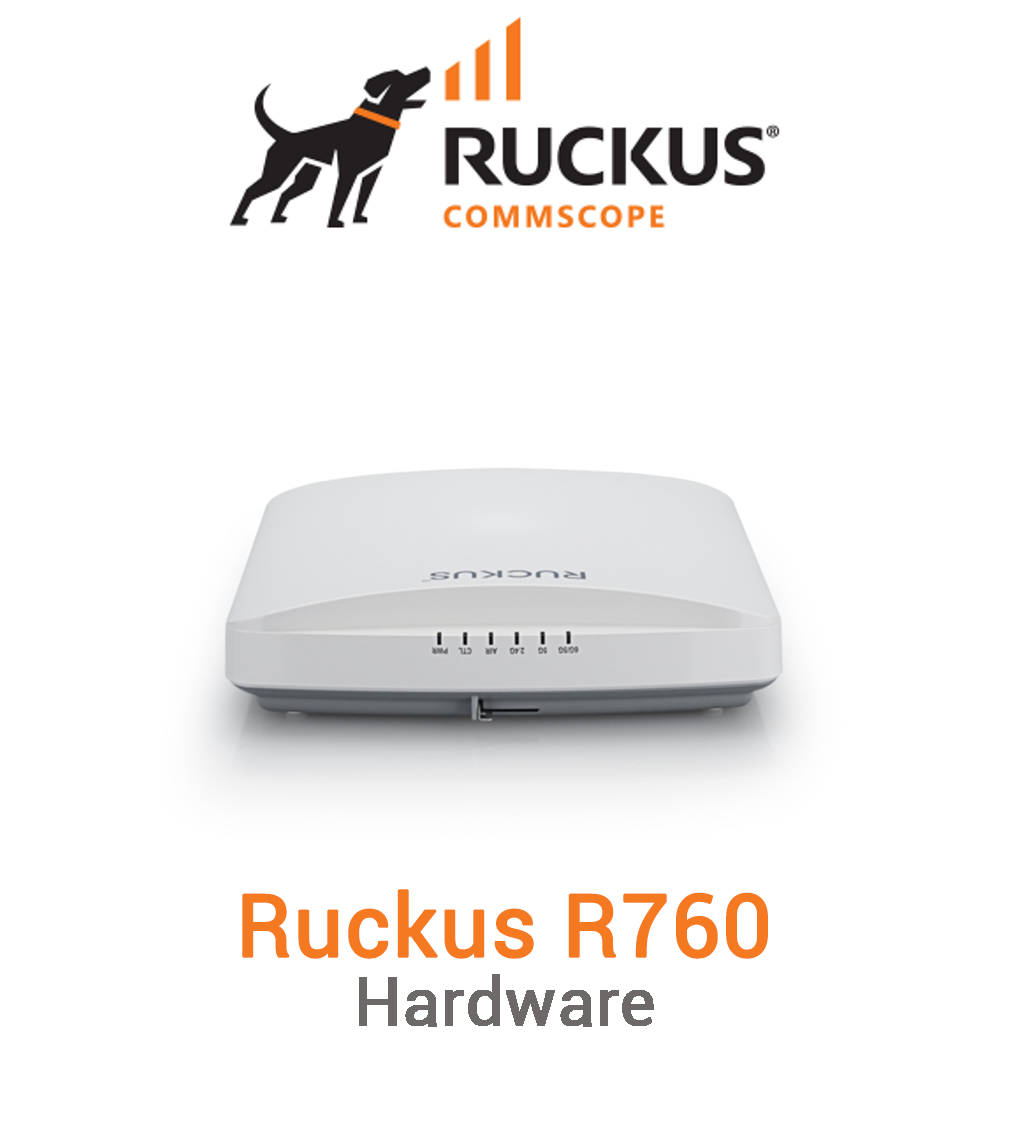 Ruckus R760 Indoor Access Point
Based on the latest Wi-Fi 6E standard, the RUCKUS R760 bridges the performance gap between "gigabit" Wi-Fi to "multi-gigabit" Wi-Fi to meet the insatiable demand for better and for better and faster Wi-Fi. For businesses that need more wireless capacity grow.
What is Wi-Fi 6E / 6 GHz Wi-Fi?
Wi-Fi 6E is an extension of the Wi-Fi 6 (802.11ax) standard and enables the use of the 6 GHz frequency band in addition to the supported 2.4 GHz and 5 GHz frequency bands. The wider 1200 MHz spectrum provides greatly improved WLAN performance with significantly higher throughput and wider channels. It also offers tremendous efficiency, which is reflected in even more simultaneous connections, intelligent connection selection and more capacity.
€2,263.28*

€2,514.75*

(10% saved)