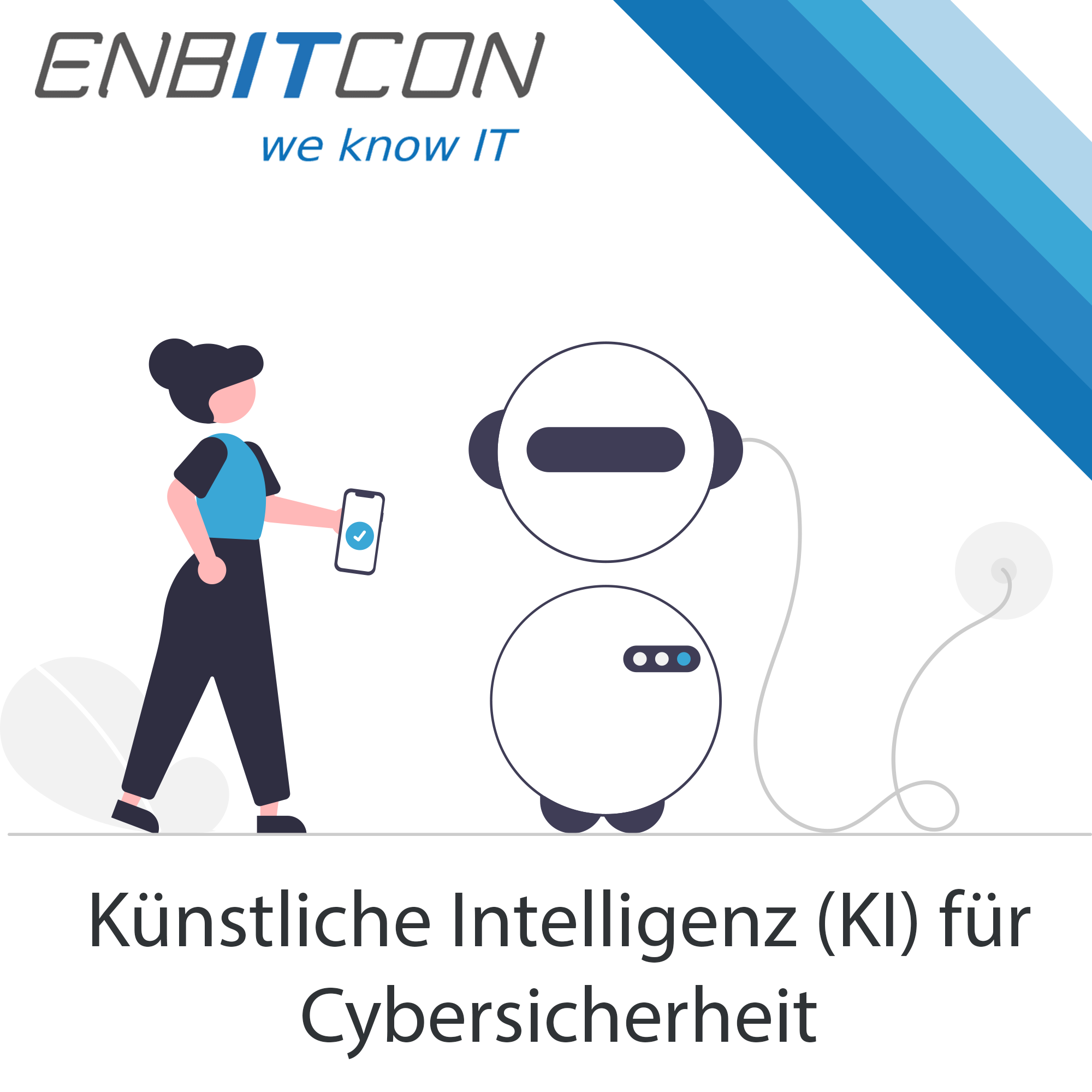 Artificial intelligence (AI) for cybersecurity
May 10, 2023
Justin Teixeira
In eigener Sache
Cybersecurity, Zukunft, KI
In the future, artificial intelligence will play an increasingly important role in cyber security. It can take over entire IT tasks and support experts in continuing to protect companies securely. Read here what an AI can do for you in the future and how it can already protect you from dangerous threats today.
Automated Threat Detection: With so much data flowing through your organization every day, identifying patterns that represent a potential threat can be difficult. AI can quickly scan through the vast amounts of data and alert you when a pattern or threat is found so you can respond in a timely manner.


Automated response to threats: But even this process can be taken over by an AI. Once the threats are found, the AI can act on its own, blocking certain behaviors and actions.


Automatic analysis of vulnerabilities: Even analyzing vulnerabilities in the company network is no problem for an AI. It can scan systems and identify potential vulnerabilities that could be exploited by attackers.


Identification of anomalies: Finding anomalies in the network or in the system log is time-consuming and eats up resources that IT professionals could happily invest elsewhere. AI can help to identify anomalies.


Identifying Phishing Attacks: Phishing attacks can be annoying. Especially when they hide between really "important emails" and even look potentially "real". AI can also help verify phishing attacks on suspicious content, such as fake senders or phishing links.


Identification of malware: Malware that can be automatically identified and analyzed by the AI is just as annoying as phishing attacks. This allows the AI to react much faster to new threats.
With the help of AI, cyber security in companies can be significantly improved and threats minimized!
BUT: With all the advantages that an AI has to offer, one important thing must not be neglected. The AI is only as good as its owner. It is therefore still important to rely on the expertise of professionals and to seek independent advice.