Ruckus T750 Outdoor Access Point - Unleashed
Outdoor Dual 5/2.4Ghz; Wireless 802.11ax; 4x4:4; Streams, Dual Band 1yr Warranty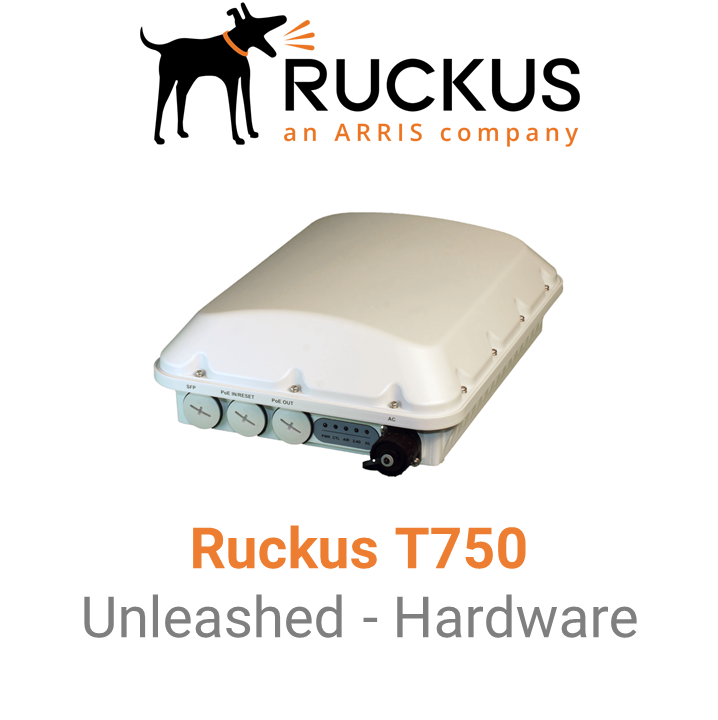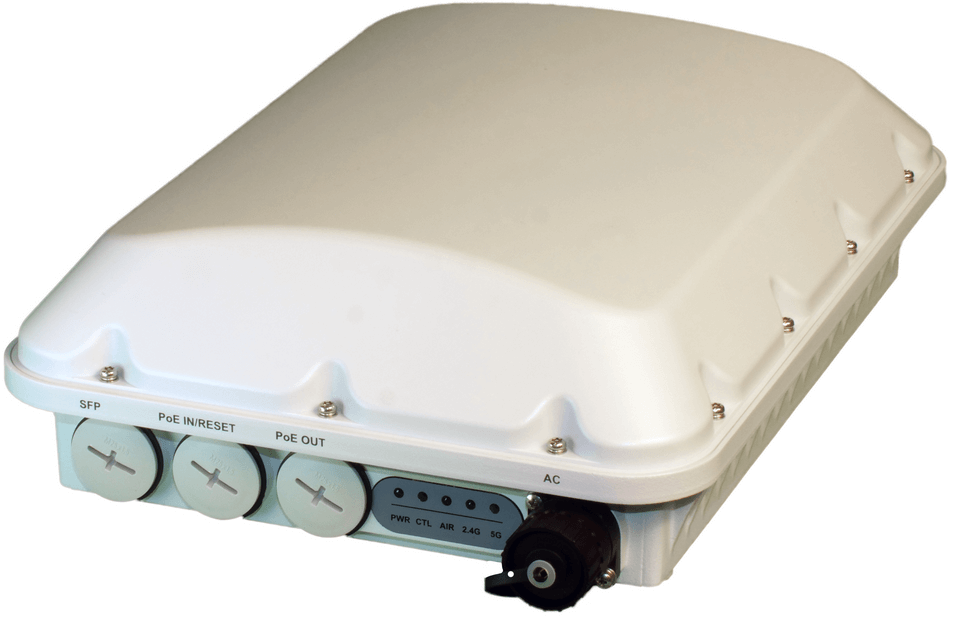 Product information "Ruckus T750 Outdoor Access Point - Unleashed"
Please note that the manufacturer Ruckus is currently experiencing massive delivery problems and therefore the exact delivery date cannot be given. Further information on the availability of your desired components is available on request. Thank you for your understanding.

Outdoor locations such as stadiums and arenas can have the most demanding wireless requirements due to the high density of customers. The RUCKUS T750 Access Point (AP), based on the latest Wi-Fi 6 standard, provides multi-gigabit Wi-Fi to meet users' ever-increasing expectations for the highest quality of service. The T750 is IP-67 certified to withstand the rigours of outdoor deployments.
The Ruckus T750 is a high-end dual-band, dual-direct current Wi-Fi 6 AP that supports eight spatial streams (4x4:4 in 5GHz, 4x4:4 in 2.4GHz). The T750 with OFDMA and MU-MIMO capabilities efficiently manages up to 1,024 client connections with increased capacity, enhanced coverage and performance in ultra-high density environments. In addition, the 2.5GbE Ethernet ensures that backhaul is not a bottleneck to fully utilising available Wi-Fi capacity.
The T750 meets increasing customer demands in public places such as airports, convention centres, plazas, shopping malls and other dense urban environments. It is the perfect choice for data-intensive streaming multimedia applications such as 4K video transmissions, while supporting latency-sensitive voice and data applications with stringent quality of service requirements.
The T750 is also easily managed through physical, virtual and cloud management options.
The T750 is also equipped with a Small Form Factor Pluggable (SFP) fibre interface that enables seamless connection to a fibre backhaul. The T750 has an integrated GPS. In addition, the 1GbE PoE output port can power a variety of devices such as an IP-based camera or even another AP.
In addition, businesses are increasingly deploying IoT-based sensors to better serve their customers. These sensors run on non-Wi-Fi wireless technologies such as Wi-Fi , BLE or Zigbee. Organisations need a unified platform to eliminate network silos. The Ruckus AP portfolio is equipped to solve these challenges.
The T750 has integrated IoT radios with built-in BLE and Zigbee capabilities. In addition, the T750 is a converged access point that enables customers to seamlessly integrate new wireless technologies with pluggable IoT module.
In conjunction with the Ruckus Ultra-High-Density Technology Suite, found only in the Ruckus Wi-Fi portfolio, the T750 significantly improves network performance through a combination of patented wireless innovations and learning algorithms that include:
Expanded coverage with the patented BeamFlex+, which uses multi-directional antenna patterns.
Improved throughput with ChannelFly, which dynamically finds less congested Wi-Fi channels.
Whether you deploy ten or ten thousand APs, the T750 is also easy to manage through Ruckus' appliance, virtual and cloud management options.
Your benefits:
GREAT WI-FI FOR OUTDOOR
Experience high-performance Wi-Fi 6 outdoors with IP-67 weatherproofing and two backhaul options with SFP and 2.5 Gigabit Ethernet ports.
Opening WI-FI PERFORMANCE
Expands coverage with patented BeamFlex+™ adaptive antenna technology while mitigating interference through the use of over 4. 000 directional antenna patterns.
MORE MANAGEMENT OPTIONS
Manage the T750 from the cloud, with on-site physical/virtual devices or without a controller.
AUTOMATISING THE OPTIMUM THROUGHOUT
ChannelFly's dynamic channel technology uses machine learning to automatically find the least congested channels
; you always get the highest throughput the band can support.
CONNECT MORE DEVICES
Connect more devices simultaneously with four spatial MU-MIMO streams and simultaneous dual-band 2.4/5GHz radios, while improving the performance of non-Wave 2 devices.
POWER OTHER DEVICES
Daisy-chain and power other devices such as an IP camera or other AP directly from the PoE output port.
MORE THAN WI-FI
Support services beyond Wi-Fi with Ruckus IoT Suite, Cloudpath security and onboarding software, SPoT Wi-Fi location engine and SCI network analytics.
Signal strength of the Ruckus T750 in different scenarios (wall-mounted)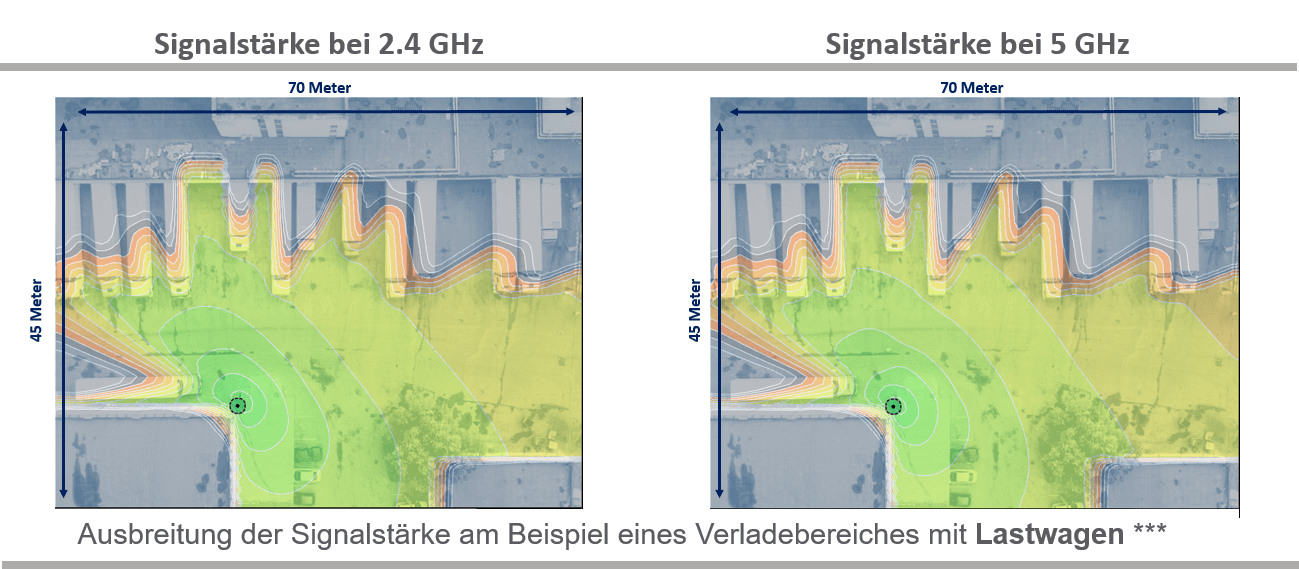 ***These graphs show the propagation of the signal strength within the framework of standardised attenuation values for walls and interference sources according to the respective material properties. Deviations in signal propagation are possible depending on the building material.
Product information
Antennas:

8 Internal + 1 BLE

Assembly:

Mast

, Wall

Environment:

Outdoor

Frequency:

2,4 GHz & 5 GHz

Management options:

Ruckus Cloud

, SmartZone

, Unleashed

, ZoneDirector

Maximum Throughput 2.4 GHz:

1,148 Gbps

Maximum Throughput 5 GHz:

2,4 Gbps

Model:

Omnidirectional

Unleashed:

Yes

Radios:

2

802.11:

a

, b

, g

, n

, ac

, ac W2

, ax

MIMO:

4x4:4 MU MIMO
Please note that there are currently delivery problems with all hardware products and the exact delivery date may not be accurate.

If the product is not marked as "available", you will receive more information about the availability of your desired components on request.


Questions to the product?
Your price
only €3,295.58*
%
€3,661.75*
(10% saved)
| | |
| --- | --- |
| MSRP: | €3,661.75 (10% saved) |
| Gross price: | €3,921.74 |
| Product number: | 9U1-T750-EU01 |
Available in 99 days, delivery time 1-3 days
Please select your desired variant by clicking on the button below to display the respective product information.
Questions to the product?
From the 1st order - purchase on invoice

Thanks to SSL Encryption

+49 228 - 338889-0

Both our consultants and our technicians are certified by the manufacturer.

Our company is certified according to ISO 9001. This guarantees, among other things, a smooth process.

Our company is certified according to ISO 27001. Among other things, this guarantees secure handling of your data.

Read our reviews.
Zuletzt angesehene Produkte