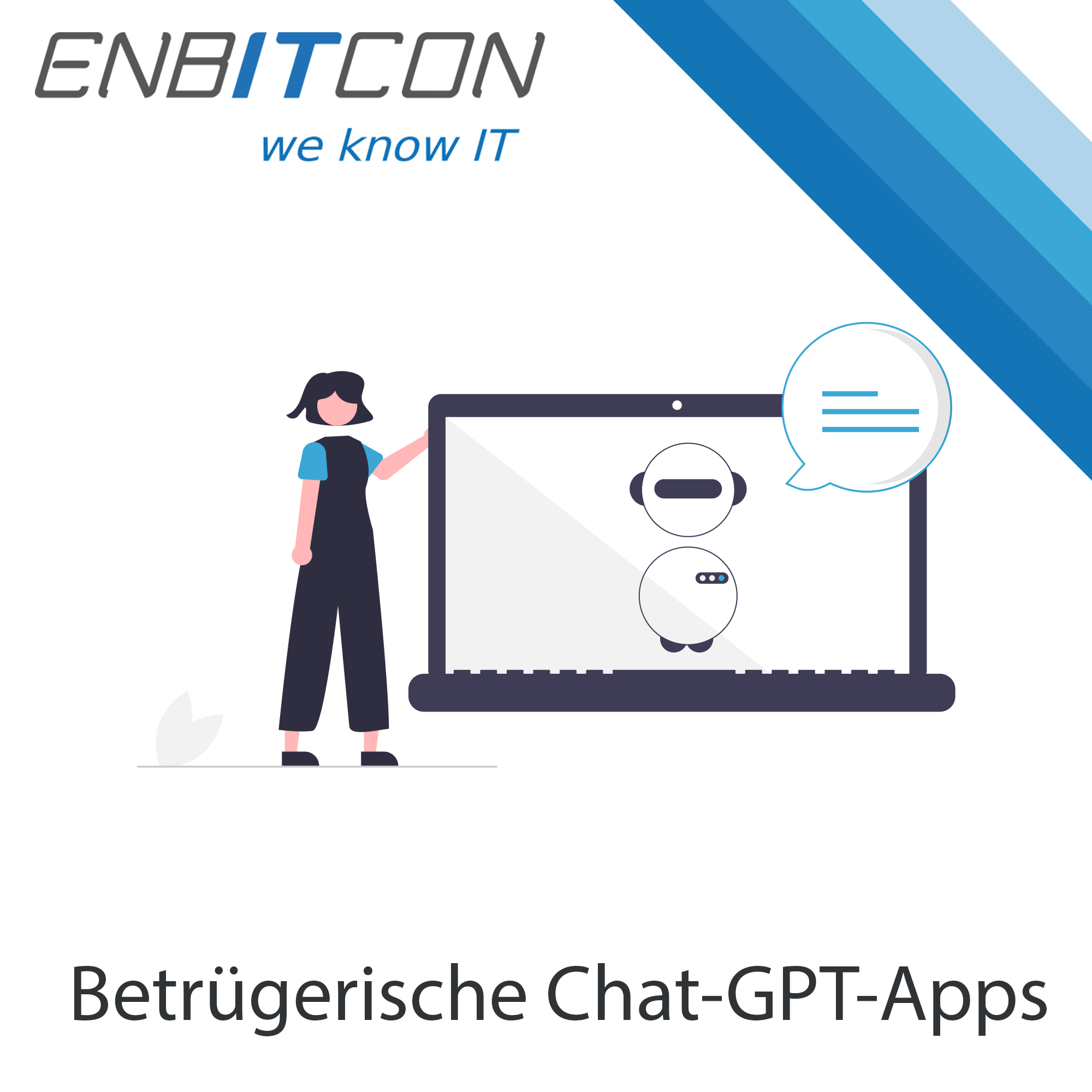 The hype around chat GPT: Scammers earn thousands of dollars with fleeceware apps
May 24, 2023
Justin Teixeira
Sophos
Betrüger, KI, Smartphone
Sophos X-Ops has uncovered various apps in the official Apple and Google app stores that pose as legitimate ChatGPT-based chatbots, ripping off users with hidden, often enormously high fees, and thus putting thousands of dollars in the scammers' pockets each month. The report, "FleeceGPT Mobile Apps Target AI-Curious to Rake in Cash," exposes the machinations of these so-called "fleeceware" programs, which aim to drive users to a paid subscription with near-zero functionality as well as constant ads in free trial versions. In addition, the scammers boost the appeal of their apps with fake ratings and constant requests for users to rate the app before it is even used or before the free trial ends.
"Scammers have always used the latest trends or technologies to line their pockets and will continue to do so. ChatGPT is no exception. With the growing interest in AI and chatbots, users casually download almost anything that resembles ChatGPT - a natural behavior in favor of the developers of these types of scam apps - Sophos calls them the "fleeceware." They assume users don't pay attention to the cost or simply forget they've purchased a subscription.
Fleeceware apps are specifically designed to make it nearly impossible to use them after the free trial period expires. Fleece software apps are specifically designed to make it nearly impossible to use after the free trial period expires. Users who have fallen for fleeceware apps should therefore be sure to follow the Apple and Google app store guidelines for officially opting out," said Sean Gallagher, principal threat researcher at Sophos.
In the latest report, Sophos X-Ops examined five apps, all of which were said to be based on the ChatGPT algorithm. In some cases, such as the GBT chat app, developers use name similarity to the original name to improve their app's ranking on Google Play or the App Store. While OpenAI offers users basic ChatGPT functionality for free, these apps cost between $10 and $70 per month and offer no added value. The iOS version of "Chat GBT," called Ask AI Assistant, costs $6 per week - or $312 per year - after a three-day free trial, and earned developers more than $10,000 in March alone, despite many negative reviews. A detailed analysis of this and all other scam apps can be read in the report "FleeceGPT Mobile Apps Target AI-Curious to Rake in Cash."
"Fleeceware apps are specifically designed to remain compliant with Google and Apple approved services, and they do not violate security or privacy policies. As a result, it is rare for these stores to reject them after review," Gallagher said. "While Google and Apple have introduced new policies for fleeceware since we reported such apps in 2019, developers continue to find ways to circumvent these policies, for example, by severely restricting the use and functionality of the app if the user doesn't pay." Although some of the fraudulent apps have been removed, it's safe to assume that new ones will continue to pop up. So the best defense is education. Users should be aware that these types of scam apps exist and always read the content carefully before clicking the "Subscribe" button. In addition, users should report apps to Apple and Google if they believe the developers are using unethical methods to make a profit."