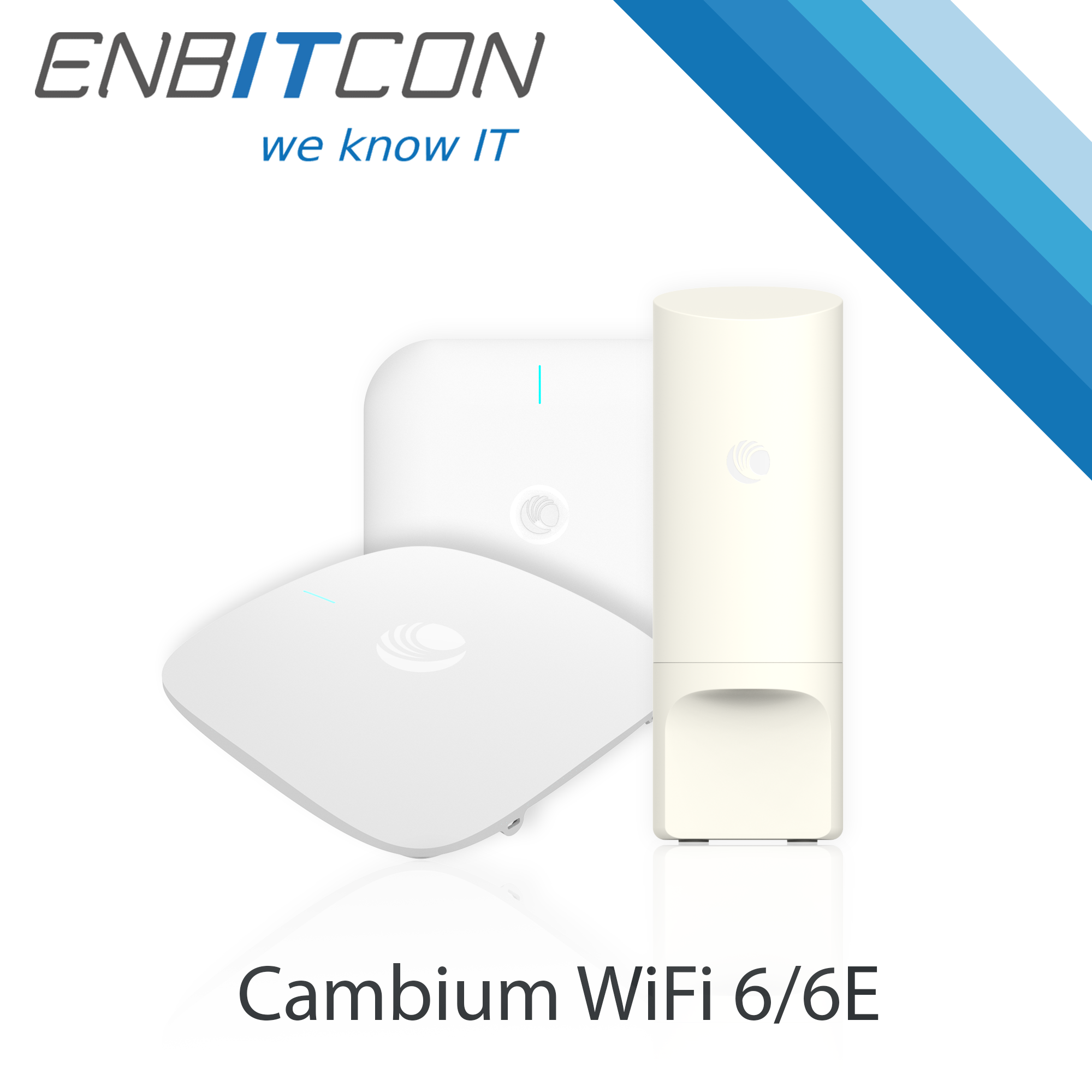 The New Generation of WIFI! High Speed with great Protection
September 16, 2022
Cambium
Fast, Access Points, Cambium, Wifi6
The XE8 WI-Fi6E Access Point from Cambium offers a maximum data rate of 9.6 gigabits per second on the 6 GHZ Band, thanks to its WI-Fi 6 standard.
In combination with a scalable multi-radio architecture, this ensures that even a high device density can be implemented without any problems and that the access point can provide fast access to the respective network. The XE-8 WI-Fi6E Access Point provides reliable and secure WI-Fi coverage for large businesses, venues or auditoriums.
Through WI-Fi meshing, a high performance, congestion free bi directional AP backhaul connection is provided over channels up to 160 MHZ. The access point is managed easily and securely using the management systems cnMaestro™ Essentials or XMS Cloud provided by Cambium.