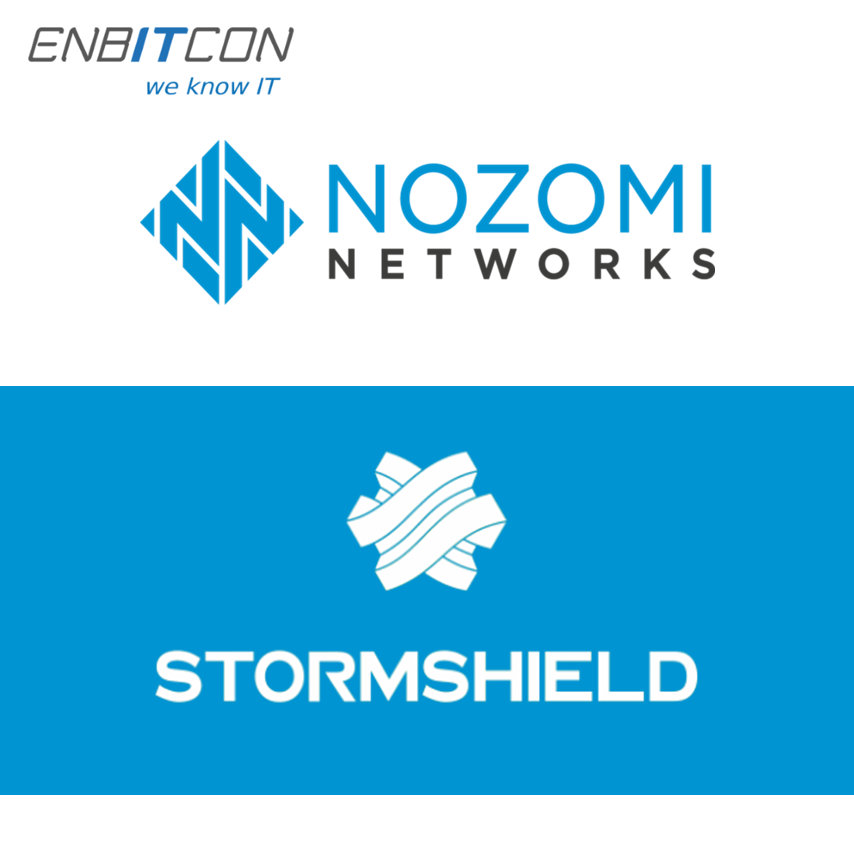 Stormshield and Nozomi Networks announce partnership
October 29, 2021
Simon Schmischke
Stormshield | Nozomi
Nozomi Networks Inc, the leader in OT and IoT security, and Stormshield, a leading European company in the cybersecurity market, today announced their partnership to improve the security of sensitive assets in OT networks. Industrial companies are facing increasing challenges in securing their environments and are looking for comprehensive solutions that can communicate with each other. With this technology alliance, Nozomi Networks and Stormshield offer the market a secure and optimised technology ecosystem.
This integration provides stakeholders with a scalable cybersecurity solution that seamlessly bridges the gap between IT and OT operations, enabling orchestrated cybersecurity measures for enterprise and industry. With Nozomi Networks' technology, customers can easily detect intrusions or attacks and automatically trigger a Stormshield Network Security (SNS) Firewall policy to prevent the attack from succeeding, enabling rapid detection and minimising the risk of failure.
"This unique partnership between two leading industrial cybersecurity vendors strengthens the OT offering for critical infrastructure and industries looking for complementary and interoperable solutions while addressing security concerns," said Vincent Nicaise, Industrial Partnership and Ecosystem Manager, Stormshield.
Nozomi Networks is recognised as a leader in OT and IoT security and is valued for its superior operational visibility, advanced OT and IoT threat detection and strength in deployment. Nozomi Networks' solutions support more than 48 million devices in thousands of facilities across energy, manufacturing, mining, transportation, utilities, building automation, smart cities and critical infrastructure. Nozomi Networks' products can be deployed on-premise and in the cloud and span IT, OT and IoT to automate the hard work of inventorying, visualising and monitoring industrial control networks through the innovative use of artificial intelligence. Use cases extend beyond cyber security to include troubleshooting, asset management and predictive maintenance.
Stormshield Network Security (SNS) security solutions have led the market in technical performance and connectivity for sensitive IT and OT activities and networks for more than 20 years. With its technology, Stormshield aims to provide cyber security for organisations managing critical and operational infrastructure.
"Together with Stormshield, we help our customers arm themselves against cybersecurity attacks and prepare for the future where increasing connectivity will play a critical role in remaining efficient and competitive," said Vincent Dély, Nozomi Networks Director Technical Sales Engineer for EMEA. "We are pleased to be working with Stormshield to provide our customers with an effective solution for OT and IoT visibility and security, with the assurance of implementation by a highly respected partner."