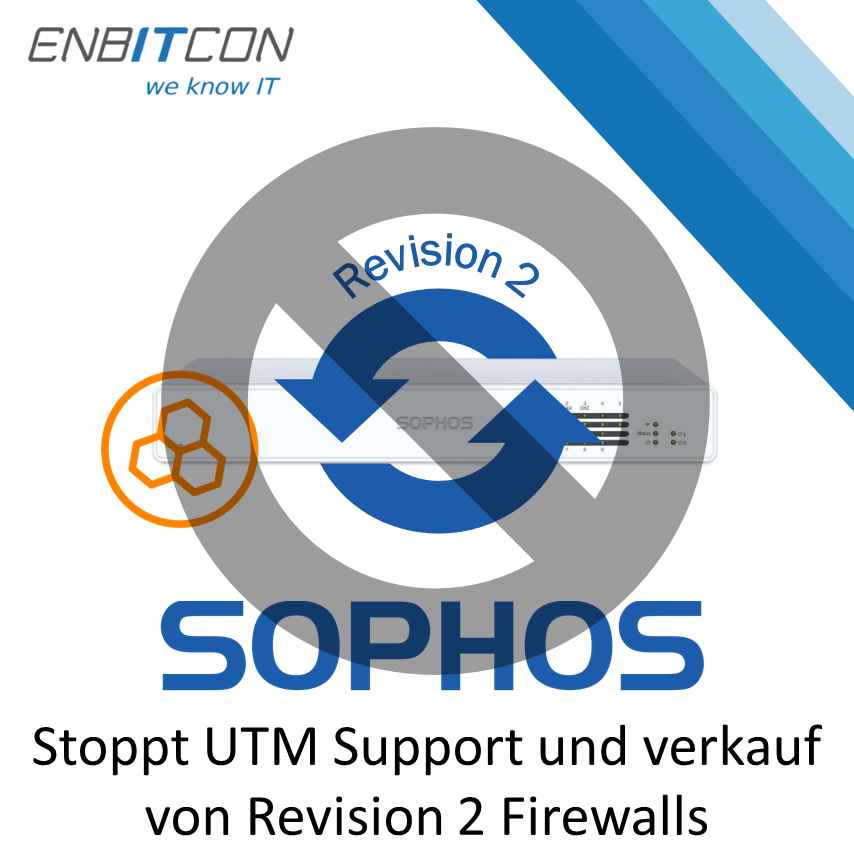 Sophos ends support for UTM Manager and stops selling revision 2 firewalls
November 12, 2021
Simon Schmischke
Sophos
Sophos has announced that Sophos UTM Manager, which can be used for centralized management of Sophos SG Firewalls, will be completely discontinued at the end of 2022.
Downloads will still be available until January 31, 2022. After that, the product will no longer be available for download. This also affects availability via the Amazon Marketplace. UTM Manager will also no longer be available there after January 31, 2022.
From January 01, 2023, there will also be no more support and in case of any problems the user will not receive any assistance from Sophos.
Existing installations will not be affected and will continue to work. They can still be used after December 31, 2022, but this is entirely at the risk of the user.
If problems arise during use, Sophos customer support can be contacted until December 31, 2022. However, if the problem is caused by a software issue, there is no guarantee that an update will be provided to fix it.
If you have an ISO that was downloaded before January 31, 2022, you can continue to install and use it.
In addition, Sophos has announced that several models of SG and XG revision 2 firewalls will no longer be available after December 11, 2021. Affected are models which received revision 3 successors in 2018.
Here is a listing of the affected models:
SG 105 & SG 105w
SG 115 & SG 115w
SG 125 & SG 125w
SG 135 & SG135w
XG 105 & XG 105w
XG 115 & XG 115w
XG 125 & XG 125w
XG 135 & XG 135w

If you still have a Revision 2 model and want to run it with a second model in the cluster, you must order it before the deadline.
Under certain circumstances, Revision 2 models may still be offered via the RMA. However, as this depends on the individual case, this cannot be guaranteed.
If you are not sure which revision you have, you can verify this by looking at the sticker on the appliance. If access to the sticker is not possible due to a rack mount, you can also determine the revision using the serial number: Sophos Firewall, UTM, AP, RED: Find the revision number
You can use the Sophos support article to do this.
If you are still using a revision 2 Sophos Firewall, you may also want to consider a technical refresh with new appliances. If you would like advice on this, please feel free to contact us via email, phone or our contact form.