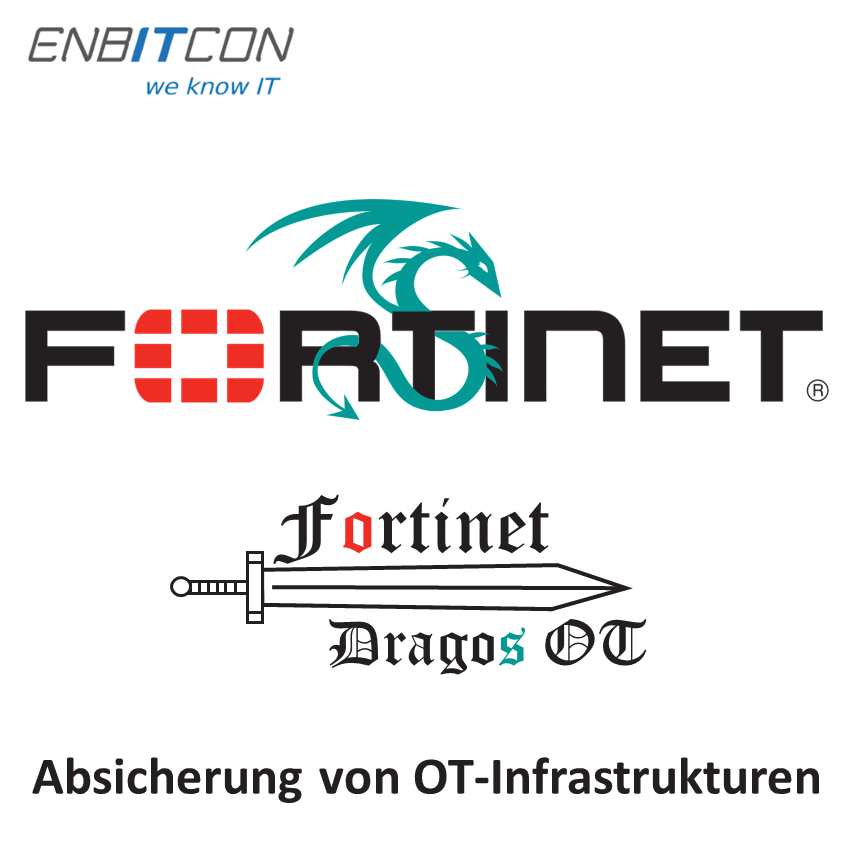 Fortinet kündigt Zusammenarbeit mit Dragos OT Lösung an
August 27, 2021
Simon Schmischke
Fortinet
Fortinet and Dragos Expand Partnership to Further Secure OT Infrastructures
Fortinet's FortiGate and Dragos platforms will be brought together to provide joint customers with advanced security and simplified deployment in OT organizations.
"Our new product integration of Fortinet's industry-leading FortiGate NGFW with the industry-leading Dragos platform provides customers with a unique opportunity to simplify security deployments and deliver advanced security to OT environments around the world."
John Maddison, EVP of Products and CMO at Fortinet
Simplified security implementations for OT environments
Organizations face the challenge of selecting the right technologies to ensure optimal cybersecurity coverage of IT and OT environments while enabling effective workflows enabled by combined technology integrations. Fortinet's FortiGate NGFW helps address these challenges by integrating with the Dragos platform to enable response actions to threat detections. This complements FortiGate's capabilities by introducing OT-specific detections from the Dragos platform that can be blocked by the firewall. In addition, the integration relieves customers of maintenance and technical obligations and enables greater automation of the cybersecurity attack surface. As a result, organizations save time, reduce errors associated with manual input, and receive more seamless protection as these two industry-leading systems work together in an automated manner.
The new FortiGate integration complements an existing Dragos platform integration with FortiSIEM. Dragos customers gain faster access to telemetry data for analytics, automate incident response, and enterprise customers gain more efficient control over multiple FortiGate deployments.
Fortinet differentiators and drivers for the Dragos platform
Dragos benefits from Fortinet's industry-leading FortiGate NGFW through the following differentiating features:
Security-focused networking: Fortinet is the only vendor that can seamlessly integrate best-in-class networking and security solutions into an organization's network for added visibility.
Earmarked SPUs from Fortinet:
Speed is the essence of detection and prevention, and requires a platform like FortiGate based on the purpose-built NP7 and CP9. This starts with decrypting HTTP flows to ensure that once hackers gain access to a network, they are unable to perform command and control, download more malware or request ransomware.
FortiGuard Security Services:
FortiGuard security services provide a coordinated, contextual response that is critical to disrupting threat chains. Fortinet's AI/ML-powered IPS and anti-malware services, Content Disarm and Reconstruct (CDR), Virus Outbreak Service (VOS), and integration with Fortinet WAF prevent attacks through the application interface. Fortinet's open fabric ecosystem
Dragos is able to integrate with the Fortinet Security Fabric as part of the Fabric-Ready Technology Alliance Partner Program. The program brings together a community of global technology partners like Dragos with specialized expertise and provides resources and tools to facilitate integration. Fortinet works with partners like Dragos to deliver integrated end-to-end security solutions that leverage the industry-leading Fortinet Security Fabric.
"We are pleased to extend our significant partnership with Fortinet and add industry-leading FortiGate NGFWs to the Dragos platform. As a major firewall technology provider, this technical integration with FortiGate is a milestone for the Dragos platform. It allows us to combine our leading asset visibility, vulnerability management, threat detection and response capabilities with FortiGate's network protection and control capabilities to further secure industrial and operational technology processes for our joint customers."
-Jon Lavender, Chief Technology Officer and Founder of Dragos