Sophos VPN
In the VPN area, you can reach your goal with several solutions at Sophos. There are essentially 3 solutions here with which you can implement a dial-up VPN connection.
The Sophos SSL VPN Client
This SSL VPN client can be used free of charge and downloaded by any VPN-enabled user from the Sophos Firewall user portal, including configuration. SSL VPN connections are usually not the best performing solutions, but they are the easiest to use. However, you are very likely to experience connection problems on the so-called dual-stack light connections (battened IPv4 at the provider). This is available for Windows. MacOS devices can download the OpenVPN Client free of charge from the Store.
The free IPSec VPN client - Sophos Connect
This only works with an XG or XGS firewall and can also be downloaded from the user portal. IPSec VPN connections are generally better performing and less susceptible to interference than SSL VPN connections. It is available for Windows and macOS devices.
The chargeable IPSec Client - by NCP
This works with all firewall models and offers a wider range of functions than the Sophos Connect Client. Under the bonnet here is a branded, albeit slimmed-down, NCP VPN client. Please inform yourself in advance about the limitations of the client by putting the free trial version through its paces.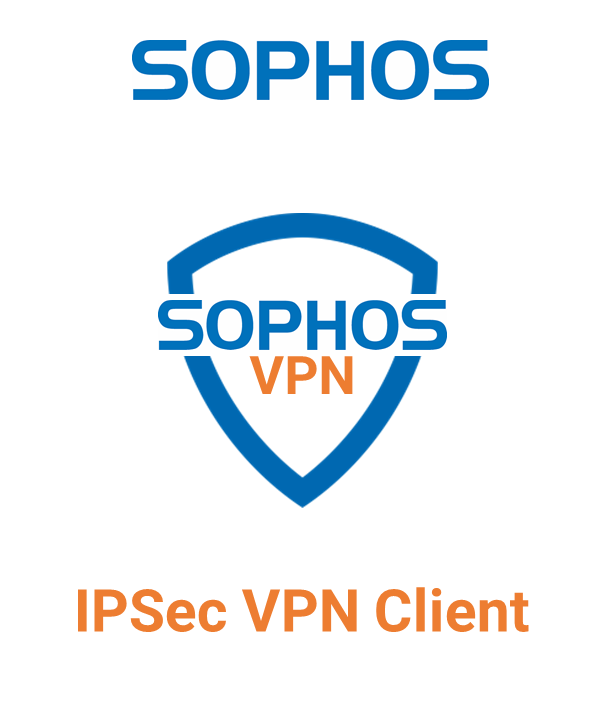 Sophos VPN Client
This is the Sophos IPSec Client (by NCP). The exact scope of functions of the slimmed-down NCP client can be found in the free trial version, which can be downloaded directly from the Sophos website.