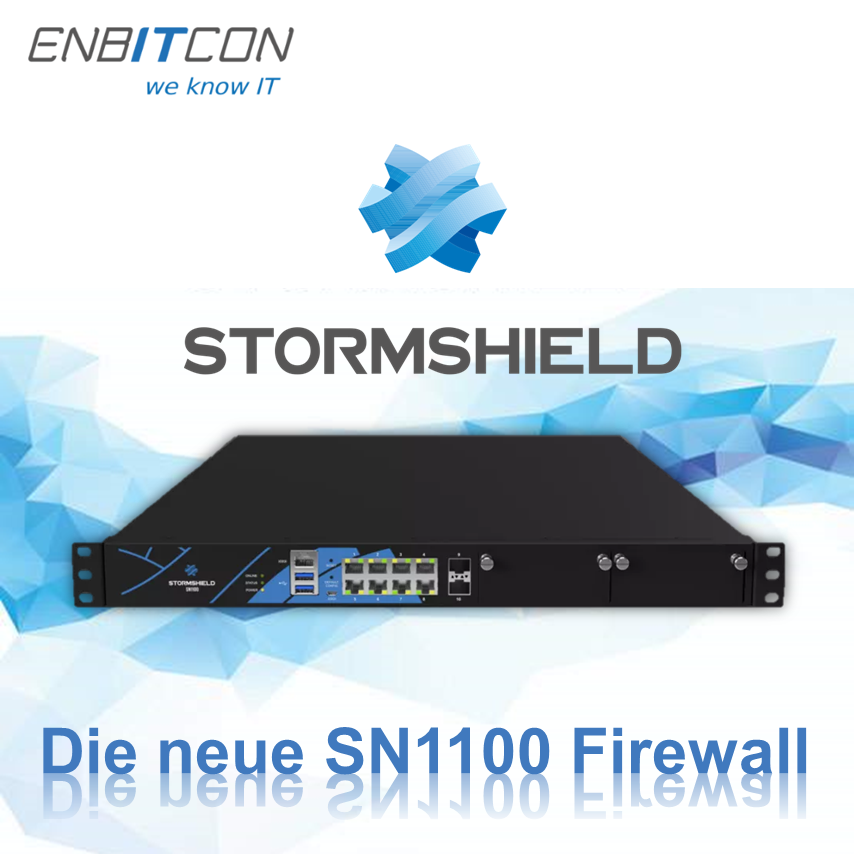 Stormshield expands portfolio with SN1100 firewall
September 10, 2021
Simon Schmischke
Stormshield
Stormshield has introduced a new firewall. The SN1100 is a next generation firewall for multi-site organizations and enterprises with complex infrastructures. Modularity, performance, and security are the key features of this product that meets network protection requirements.
Looking for a scalable high-end security solution? The SN1100 Next Generation Firewall provides the level of performance required for cloud applications, VPN hubs, and SD-WAN infrastructures. The SN1100 is a technological powerhouse that offers modularity, high port density, copper and fiber connectivity, and the ability to add redundant power for network resiliency and business continuity. Its modularity ensures an optimized return on investment.
Speed
With up to 45 Gbps firewall throughput and IPS throughput of up to 18 Gbps, and antivirus throughput of up to 4 Gbps, the firewall is ready for demanding environments. For VPN, you can transmit up to 7.5 Gbps over IPSec VPN, allowing you to connect remote sites quickly and securely.
Modularity
Network expansion options give you a wide range of flexible configuration options. This modularity between copper and 1GbE or 10GbE fiber interfaces helps you evolve your infrastructures. The SN1100 offers the possibility to install two network expansion modules. Here you can choose between RJ45 Ethernet ports with up to 10Gbit, or SFP/SFP+ ports with up to 10Gbit.
Of course, the possibility of redundancy must not be missing. Both power supply and the appliance itself can be operated redundantly. The power supplies are also hot-swappable and can be replaced during operation without having to shut down the firewall first.
With a 512GB SSD you can also be sure that no logs will be lost.
If you are interested in the Stormshield SN1100, please feel free to contact us via email, phone or our contact form.