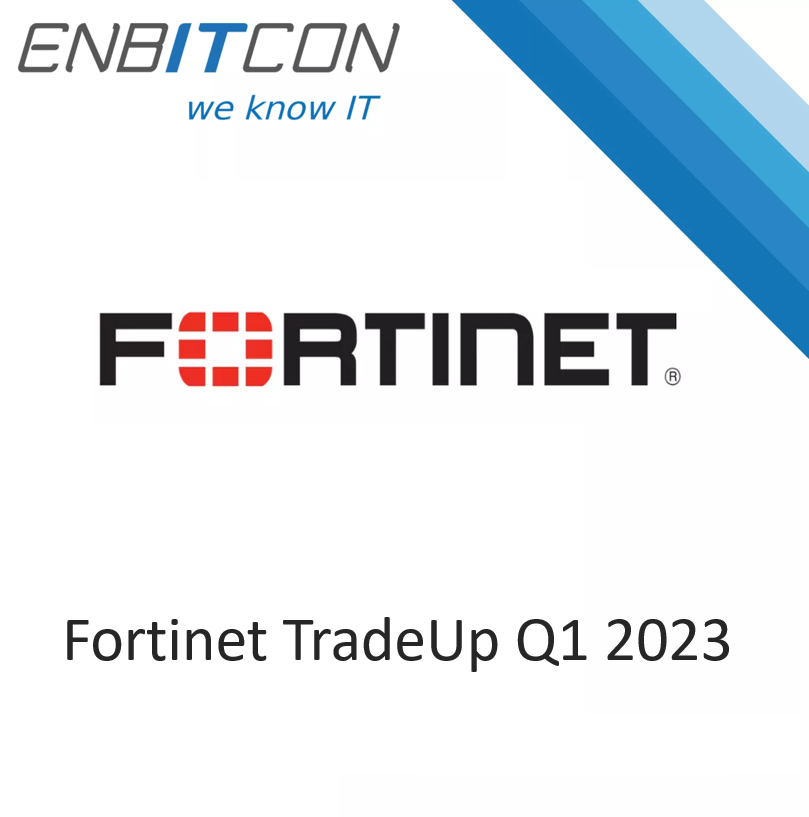 March 10, 2023
Theo Tzimas
Fortinet
TradeUp, Update
Last updated: 10.03.2023
In addition to the know-how of a qualified IT service provider, technical progress also requires the use of up-to-date hardware and software. Qualifications as well as professional solution strategies in dealing with the latest customer requirements are certainly mainly the homework of the respective IT specialists, whereby the provision of high-performance components is more the responsibility of the customer.

Especially in times of extreme firewall throughput rates, older models often reach their limits. Depending on the size of the company, the purchase of a new firewall can then significantly exceed the budget and often forces companies in need of protection to remain in the old - possibly endangered - IT security infrastructure.

Thanks to Fortinet's TradeUp programme, it's now time to trade in your old equipment for new: Replace your outdated Fortinet components simply and attractively with the latest Fortinet generation. The licensing of your old Fortinet product is fully taken over as part of the exchange programme.

The following Fortinet products are taken into account, which can be exchanged in the respective model categories. You can find more information about the new models in our shop.

Our team will be happy to provide you with an individual offer for your Fortinet TradeUp. You can reach us by phone at +49 (0)228 338889-0 or by e-mail at info@enbitcon.de.Wir. We look forward to your enquiry!