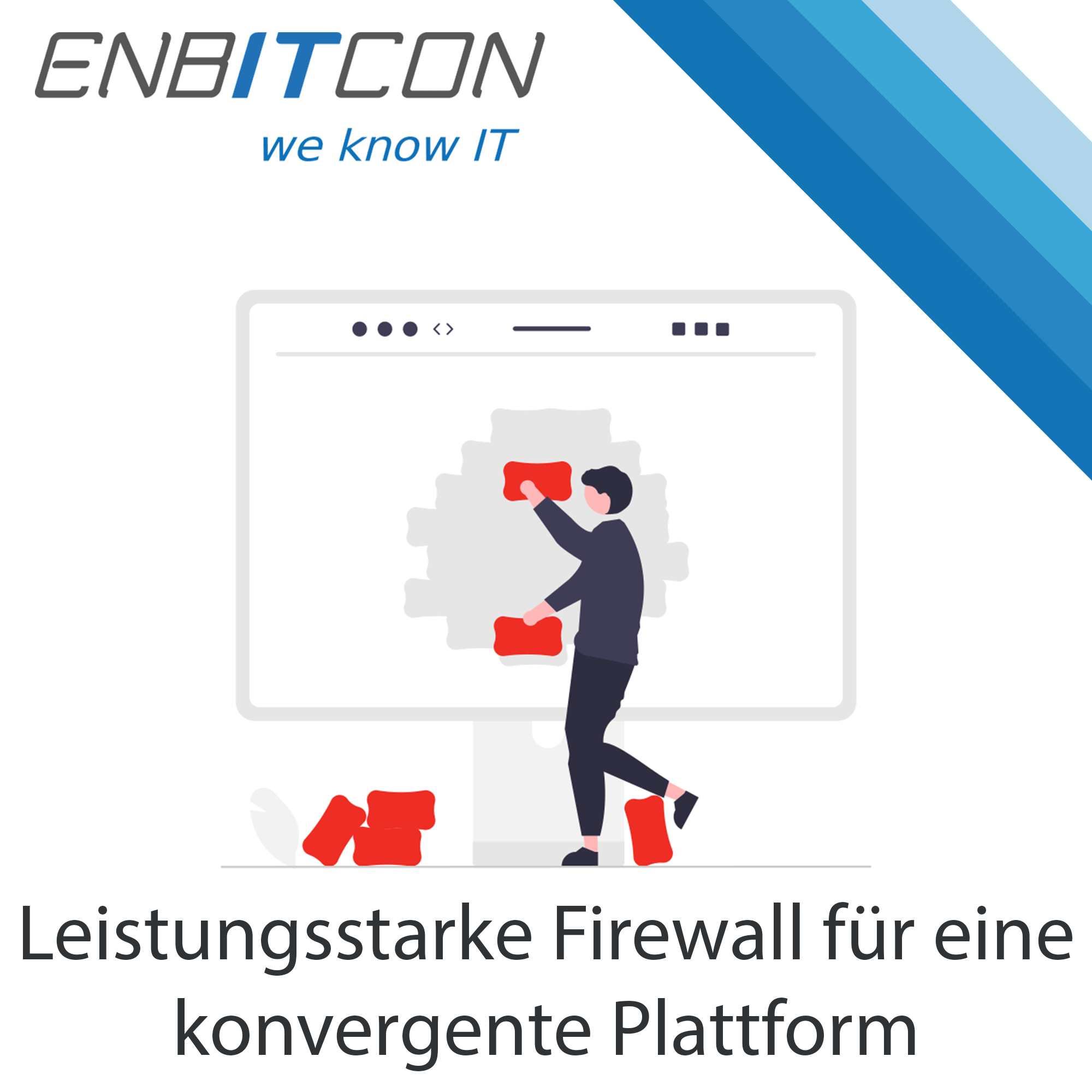 A true converged platform starts with a powerful network firewall
May 6, 2022 Fortinet Fortinet, Firewall, fortigate
Building and managing networks is difficult. They require specialized skills and training, especially today when networks must be designed to automatically adapt to the constant pressures of digital acceleration. Ironically, this is one of the reasons why so many security products cannot interact with the network. Most security developers have only a basic understanding of modern networks, which is why older security solutions can't adequately protect today's dynamic networks.

This fundamental lack of expertise is also why so many security vendors have been quick to declare the network - and by extension, the firewall - dead. They have wrongly assumed that the network as we know it is a dinosaur because so many applications and services have moved to the cloud. Nothing could be further from the truth.
The fact is that the network has never been more important than it is today, even in cloud-centric environments. Today, everything is network-centric. The network serves as the central point that holds everything together, including distributed data centers, multi-cloud environments, new edge environments, distributed IoT solutions, and distributed mission-critical applications. Hybrid networks span the entire digital business environment from campus to branch offices and from the cloud to employees at home. Even in highly specialized cloud-centric environments, the network enables cloud entry, connects disparate systems together, and enables connectivity between multi-cloud environments. It enables the seamless transfer of applications and workflows across all boundaries, so any user or device can access critical information from any location.
In these new hybrid network environments, however, security cannot function as a standalone solution. Instead, security must seamlessly converge with the underlying network so that protection can dynamically adapt to an ever-changing network. Consequently, the management of modern networks and security can also be converged. By centralizing policies for NOC and SOC, changes can be orchestrated, and advanced tools like AIOps can span the network. In this way, convergence becomes a powerful enabler for digital acceleration.
In this environment, the network firewall is not dead, but becomes the foundation of a converged security and networking platform. Integrating critical network functions such as SD-WAN, LAN edge controller, ZTNA and support for 5G directly into a converged network and security platform enables a security-focused network approach that ensures every change is secured by default. A converged platform is the only way to combine network modernization with dynamic security that seamlessly extends to every part of the network and can adapt in real time to any changes required by the business.
Convergence is easier said than done
The clear benefits of convergence are why many security vendors are now touting their standalone solutions as a converged platform. But as with most marketing-driven claims, the truth is often far from reality. Rather than addressing the broad network evolution that impacts all edges-from campuses and distributed data centers to private and multi-cloud environments to branch offices and remote workers-many vendors instead focus on the idea of convergence in a niche use case. And because their efforts are limited to just one part of the network, their solutions end up adding (rather than removing) complexity, which in turn enables (rather than prevents) cyber incidents.
One of the most important reasons for this discrepancy is the fact that security vendors have generally failed to innovate in the area of network functions. This should come as no surprise. The network is not an area of expertise for most security solution providers. And because they don't understand the importance of today's hybrid networks, they make absurd claims, such as that the network is dead. So it's not surprising if their security solutions don't address the real network needs of their customers.
The other challenge is that few of the touted platforms are actually converged. While a vendor may own multiple trending technologies - usually through an acquisition - and even combine them into one management console to give the appearance that they work together, in reality their solutions only work side by side. As a result, the companies that invest in these solutions cannot reap the benefits of true interoperability.
The reason for this is complexity. Any engineer can tell you that it's nearly impossible to weave together the mature codes of solutions that were developed in isolation and only brought together through adoption. Even the most capable development team working with disparate components will never be able to achieve the interoperability that today's hybrid networks require. True convergence requires solutions developed organically with the same fundamental code base.
FortiGate is the foundation of the industry's only true converged network and security platform
FortiGate is not only the most widely deployed network firewall in the world, accounting for more than one-third of all firewall shipments worldwide. It is also one of the best SD-WAN solutions on the market. It is a high-performance LAN edge controller. It is also a 5G controller. And it's the only solution that enables universal ZTNA enforcement on-premises and in the cloud, which is critical to supporting today's hybrid workforce. Most importantly, FortiGate is the foundation for the industry's only true converged network and security platform.
How is that possible? It starts by focusing on organic innovation for over 20 years, with security-focused networks in mind. FortiGate is intentionally driven by:
FortiOS everywhere
All functions provided by FortiGate are based on a common operating system. Therefore, the robust security solutions, including LAN and WLAN controllers, SD-WAN, ZTNA, 5G controllers and other solutions, are one and the same product. This enables a level of convergence, correlation, interoperability and automation between all functions that no other vendor can provide. It also ensures convergence between all its different form factors, including FortiGate appliances, virtual machines, container solutions, SASE and cloud deployments.
ASIC acceleration
In today's digital world, performance is everything. Security tools have traditionally struggled to provide adequate performance without coming at a high price. And even then, certain specialized functions such as encrypted traffic inspection (which today accounts for about 98% of all Internet traffic) have been the Achilles heel of security applications.
Fortinet recognized this need for exceptional performance for security and networking functions more than a decade ago. That's when we developed the industry's first - and only - custom security and networking processors. Unlike the standard processors used by all other security vendors, these custom ASICs work like GPUs to offload critical security functions. The result is an average of 15 times higher performance at the same price as competitive solutions.
And the same technical code base that enables these physical security processors (SPUs) also enables the delivery of virtual chips (vSPUs) that provide similar acceleration in private and public cloud deployments. The result is unmatched performance and the industry's highest levels of security compute.
Integrated FortiGuard Security Services
Another benefit of a converged platform is the ability to coordinate advanced services across on-premises and cloud-based deployments to detect and prevent threats at scale. Solutions that work together also increase visibility. They enable things like threat detection and correlation at the edge of the network, coordinated threat response, cross-network automation, and AI-based analytics that span the entire network rather than being limited to a small segment.
Hybrid networks require a converged solution
The convergence of network and security is critical as digital acceleration means that employees, devices and data are becoming more dispersed. The only thing holding it all together is the network. And in this environment, traditionally isolated network and security solutions can no longer keep up. Worse, cybercriminals are having a field day as the network expands, creating blind spots and gaps while security struggles to keep the new frontiers under control. Only a truly converged platform can deliver the automation, management, orchestration and interoperability benefits that today's and tomorrow's hybrid networks require.